ERP Software Development
Accelerate your company's growth with custom powerful ERP solutions.
What is ERP?
Enterprise Resource Planning best known as ERP is a type of software that is commonly used to automate and simplify all aspects of your business operations by creating an integrated system, leading to better performance, speed, financial health, and customer satisfaction. A robust ERP system can play a pivotal role in your organization's digital transformation process. Furthermore, it provides you with a wide range of benefits to help your company grow further.
At Upcominds, our team of IT consultants helps our clients find the ideal ERP system that our technology partners provide to serve their organization's needs and fulfill their expectations.
Our Services
Getting Started
We discuss with you to understand your needs, and your business requirements. This step helps us find the ideal solution for you.
Suggest solutions
Moving to the second step, we present you a list of our third party technology vendors and their ERP systems. Together, we make a choice of the ideal software for your organization based on your needs.
System Support
As you have chosen the system of your desire, we provide continuous support for all incidents of the system and we are available to help you at any part of the system integration.
ERP Benefits
Improved Customer Service
Using ERP, organizations collect data that provide valuable customer information. This way, customer support staff can easily understand customer needs and reduce the response time. An ERP system combined with a CRM one, can give your company better visibility over your operations as well as the chance to automate various customer services.
Real-time Insights
This is one of the most significant benefits of ERP. With an ERP system, organizations can collect, store and analyze their operational data, all in one location. This way, companies have accessibility to real-time insights, which gives them the opportunity to scale as they can act faster and more strategically.
Reduced Costs
A considerable advantage is that as a result of the automation and optimization of processes that ERP systems provide, administrative costs are reduced.
Data Security
A major benefit of ERP systems is data security. ERP solutions have intrinsic specialized hardware and software security controls to protect sensitive data from getting into the wrong hands.
Better Collaboration
ERP systems have the power to improve the communication between teams and employees as the systems contain all the operational data they need. This way, there are no communication delays, and the workflow is smoother and more efficient.
Increased Efficiency
One of the biggest benefits of ERP is that it allows companies to automate manual processes. This way, employees focus on tasks that need human intervention to create more revenue, so they can use their time in a more efficient and profitable way.
Who can benefit?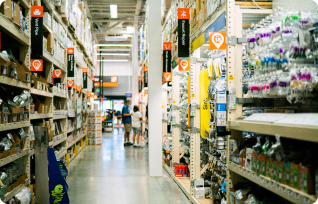 Retail
Using an ERP system in retail, several functions that now need individual tools could be handled collectively. Features involving inventory management, sales reports, payments, tracking, and marketing, can be all overseen by these systems.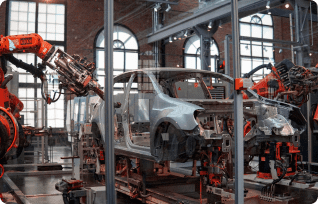 Automotive
Automotive ERP solutions get utilized for the integration of supply chain functionalities. These solutions provide various benefits including cost control, increased manufacturing efficiency, inventory management support, and greater flexibility to the automotive industry.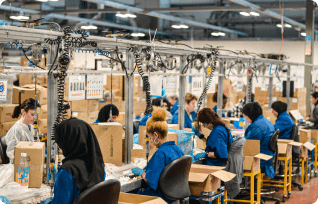 Manufacturing
This industry benefits a lot from ERP systems as manufacturers can optimize various processes. All departments can communicate with ease while making targeted and strategic decisions. ERP in manufacturing drives to business growth and profitability.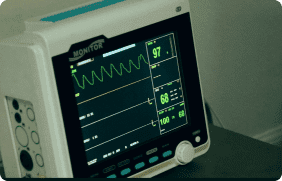 Healthcare
An ERP system in healthcare can help doctors and medical staff manage patients' data better. An ERP system combined with a CRM one, would drastically change patients' experience.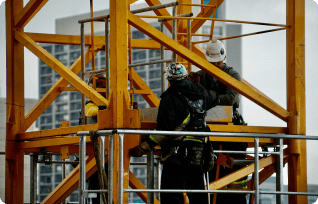 Construction
The function of an ERP system in this industry is to integrate various processes into an all-inclusive solution, so you can have all the essentials to manage a project related to the construction process.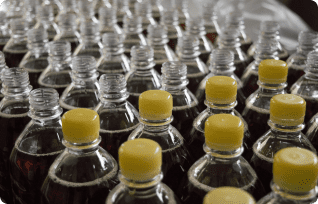 Food and Beverage
Food and beverage industry is one of the most complex. An ERP solution can help this industry streamline inventory, operational and supply chain management.
Technologies We Use
CONTACT US