We work with

the best!
Partnerships
The partnerships we have established, are the main reason for the innovative results we bring to life. In a rapidly developing field like Information Systems, UpcoMinds searches and invests in partnerships which provide the customers the most updated tools of the Programming ecosystem.
Couchbase is a platform for cloud-based data, which uses NoSQL technology for the facilitation of challenging abilities that are required for the applications of modern businesses.

Bonita allows the cooperation between professionals and programmers for the quick delivery of projects and automation applications, by using methods and DevOps tools of top quality.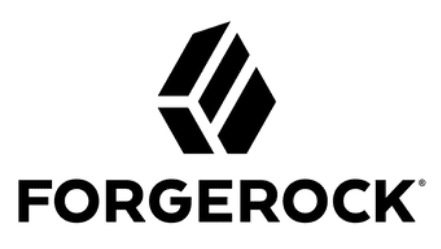 ForgeRock provides management of identity and access services. The company offers cloud platforms. By taking a look at their customers, we find banking companies, car manufacturers, engineers and health industries around the globe.

Ψηφίστηκε από τους software buyers ως το 2ο καλύτερο software στον κόσμο για το 2022, μετά τη Microsoft! Το Hubspot είναι ένα πλήρες, ευέλικτο, καινοτόμο και εύχρηστο εργαλείο που θα βοηθήσει την επιχείρησή σου να οργανώσει και να διαχειριστεί τις πελατειακές σου σχέσεις σε μια κεντρική και εύχρηστη πλατφόρμα. Πάνω από 100.000 αναπτυσσόμενες εταιρείες σε 120 χώρες, απέκτησαν ανταγωνιστικό πλεονέκτημα χάρη στο Hubspot. Γίνε μία από αυτές!

To Emakin BPMS είναι ένα επιχειρησιακό πακέτο λογισμικού, με το οποίο αναπτύσσετε εύκολα λύσεις βασισμένες σε διαδικασίες. Ευέλικτο και εύχρηστο, είναι σχεδιασμένο για να σας διευκολύνει με ένα ολοκληρωμένο διαδικτυακό περιβάλλον εργασίας που περιλαμβάνει όλες τις πτυχές του κύκλου ζωής μιας διαδικασίας. Ενσωματώνει ανάλυση, μοντελοποίηση, προσομοίωση και συνεχή βελτίωση, εξαλείφοντας την ανάγκη εκμάθησης και χρήσης πολλαπλών διαφορετικών συστημάτων και εφαρμογών. Η ευέλικτη αρχιτεκτονική του, επιτρέπει γρήγορες και συχνές τροποποιήσεις σε ενεργές διαδικασίες και διευκολύνει τη μετάβαση παλαιότερων εφαρμογών σε δομές προσανατολισμένες στις υπηρεσίες.
CONTACT US