IT Recruiting Services
IT Recruiting services tailored to fit your organization's needs.
What is IT Recruitment?
IT Recruitment is a business practice of hiring an external firm to help organizations find the most suitable candidates for open IT positions. This way, organizations can avoid the time-consuming process of finding and hiring new staff, while allowing the businesses to save money and grow further.
At UpcoMinds, we aim to find the best professionals for your organization, adapting our services to meet our clients' unique needs.
Our Services
Profiling
In this first step, organizations give us a clear job description of the needed position of the company. In addition, we are in touch with our clients to discuss and understand their needs. Our goal is to gather information to reach out to the most suitable candidates.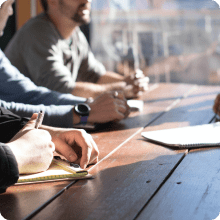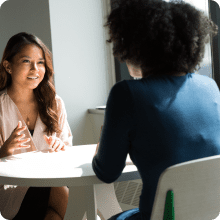 Candidate Attraction & Advertising
During this step, our HR specialists are publishing job ads to attract candidates or they directly search for the most qualified IT professionals who seem to be a good fit for the open position.
Interviewing & Shortlisting
After searching, we contact every candidate individually to interview them and find out if their personality, skills and experience match the job's needs and if they fit in the company's culture.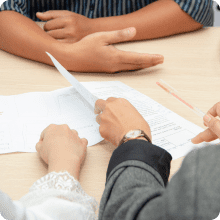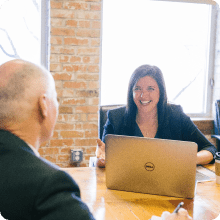 Interview Coordination with Client
After the first interview, we schedule a second interview between the client and the approved candidate, to ensure that the candidate is the great fit for the position.
IT Recruitment Benefits
Faster Hiring Process
Our IT Recruiting services shorten the time it takes to find a new employee and fill an open position. Once your organization gives us the task of finding an IT professional, we will deliver the top few candidates for your consideration.
High-quality Candidates
Finding the right candidate is a really difficult process, especially when you are looking for a high-quality one.
However, with experienced IT Recruiters, your organization can gain access to the best and most high-quality IT professionals.
Specialist Knowledge
IT Recruitment Specialists can provide you with the knowledge you need to reach your recruiting needs as they have a better knowledge of the job market.
Reduced Costs
IT Recruiters can not only save you time, but they can save you money as well. Hiring the wrong person can cost you not only money but also time, resources, and opportunity.
IT Technologies & Specialties
Software Engineering
Database Administration & Development
Web & Mobile Development
DevOps & Systems Engineering
Q&A Testing
IT Architecture
Security Engineering
Data & Business Analysis
IT Support & Help-Desk
Data Warehouse & Business Intelligence
Network Administration
Technical & Functional Consulting
ERP & CRM
Hardware Engineering
UI/UX
Sales & Account Management
CONTACT US