Unlocking IT Excellence through Strategic Sourcing
UpcoMinds is a well-established IT sourcing agency in Greece, specializing in providing services tailored to companies seeking to hire skilled and accomplished technical professionals.
Greece Where Philosophical Roots Inspire Cutting-Edge Code It's in our DNA!
The philosophical values of critical thinking, rationality, knowledge acquisition, ethical considerations, problem-solving, and continuous improvement run through our veins!
The Nexus of Thinkers and Developers
Rationality and Logic
Socrates, Plato, and Aristotle, emphasized the importance of rationality and logical reasoning. Similarly, Greek developers employ logical thinking in designing and constructing software systems.
Epistemology and Knowledge
Greek philosophers explored the nature and acquisition of knowledge. Similarly, Greek developers continually expand their knowledge by exploring new technologies, programming languages, and frameworks to enhance their expertise.
Ethical Considerations
Ancient Greek philosophers extensively discussed ethics and moral principles. Greek developers, too, are making decisions that align with ethical standards and have a positive impact on society by ensuring data privacy and security, and by developing inclusive and unbiased software.
Socratic Method and Problem-Solving
The Socratic method employed questioning and dialogue to foster critical thinking and arrive at deeper insights. Greek developers similarly utilize problem-solving techniques, engaging in discussions and collaborations to identify and solve complex software challenges. They employ analytical skills, creativity, and iterative approaches to overcome obstacles.
Continuous Improvement
Ancient Greek philosophers sought wisdom as an ideal state of knowledge and virtue. Greek developers also strive for continuous improvement, refining their coding, adopting best practices, and incorporating feedback. They embrace a growth mindset and value ongoing learning and self-improvement.
Driving Progress through Skilled Engineering
With almost 60% of the population holding a university degree, Greece has the fourth highest tertiary enrolment rate among OECD countries (2019) and has experienced a significant increase in tertiary education attainment over the last decade.
Therefore, companies can easily find highly educated and talented professionals to grow their business, particularly in technical fields such as IT and engineering.
Let's Talk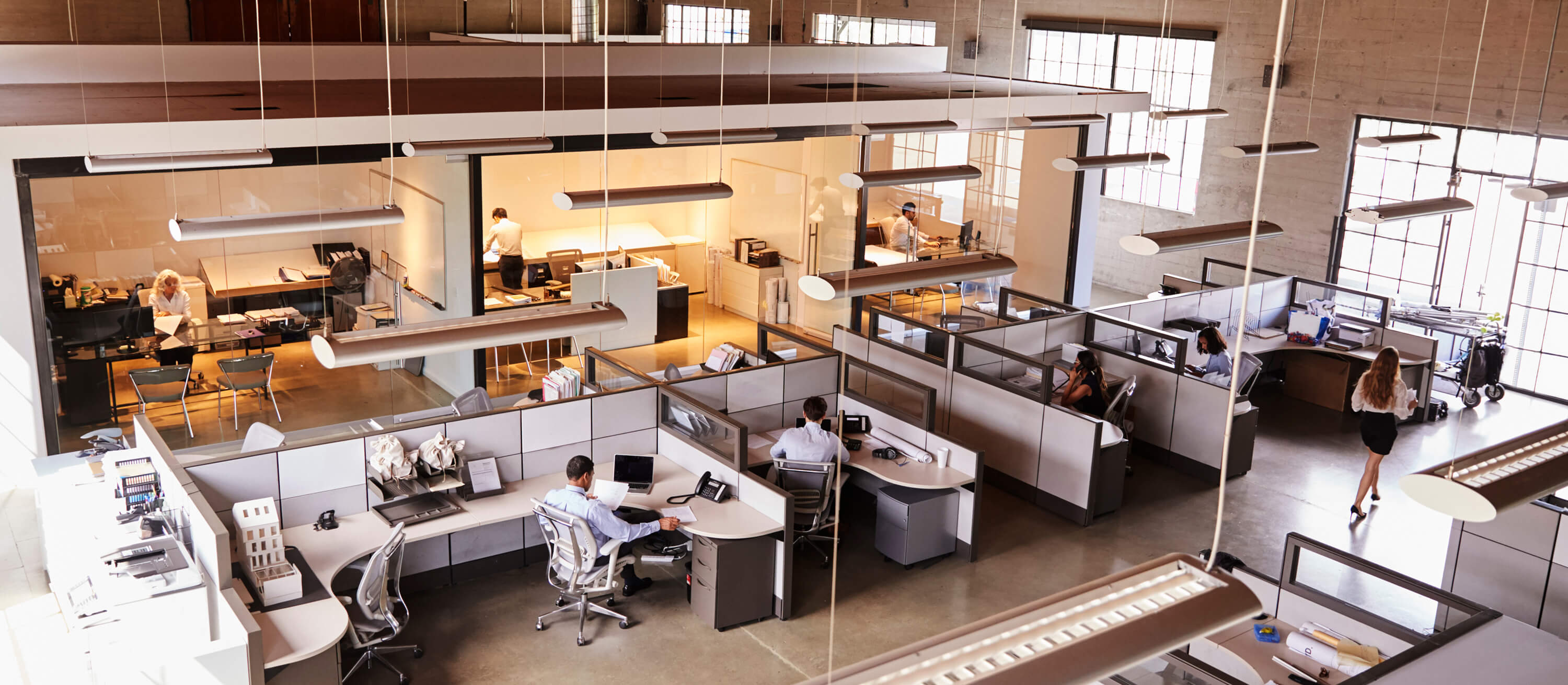 Greece: An emerging technology Hub
Greece has experienced a significant digital transformation, with over 20 data centers and a thriving tech startup scene that attracted over €500 million in investments in 2022.
To cement its position as a digital hub, the country has been expanding its communications infrastructure. Additionally, Greece partnered with Saudi Arabia to develop the East to Med Data Corridor, an €800 million high-speed data cable that positions Greece as a digital gateway to Europe.
The country has also taken the lead in licensing 5G spectrum, covering more than half of the population, receiving some €415 million in EU funds for broadband infrastructure, along with €700 million for ultrafast broadband infrastructure. Furthermore, Greek mobile network operators have invested around €3 billion in upgrades.
Major tech multinationals are investing in Greece

€2.2 bilion
Investment
Google Cloud
Region
Athens

€1 bilion
Investment
3 data centers
Attica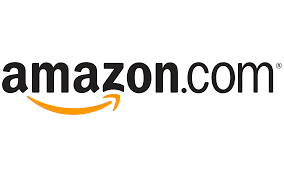 €200 million
Investment
Naxos
smart island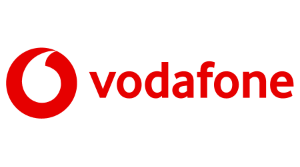 €600 million
Investment
Optical fiber infrastructure
Nationwide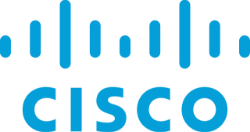 €10 million
Investment
International Center of Digital Transformation and Digital Skills
Thessaloniki

€3 bilion
Investment
Optical fiber infrastructure
Nationwide

€15 million
Investment
Center for Research and Technology
Ioannina

€2 bilion
Investment
Digital infrastructure (10Gbps)
Nationwide
Key advantages of sourcing IT staff from Greece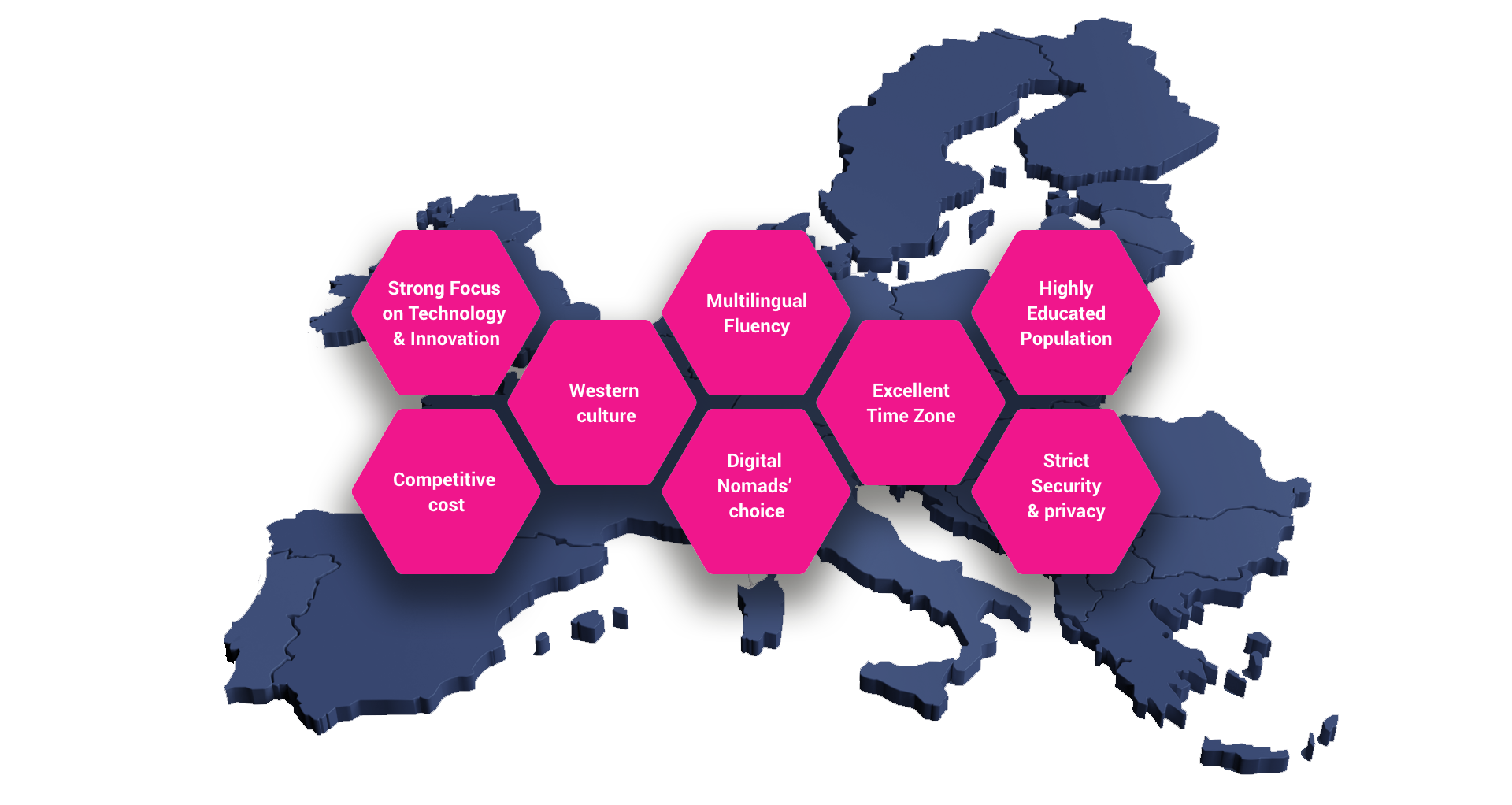 Agility is the key
In today's dynamic IT landscape, agility has become the crucial factor in addressing project challenges. However, the skills required for agility are frequently scarce within the personnel of a single organization. Hence, outsourcing technical staff has emerged as a viable solution to this dilemma.
UpcoMinds: Your Gateway to IT Talent
UpcoMinds is your trusted partner in connecting you with the brightest minds in the industry. With more than 25 years in the field, we have the expertise and experience to help you find the best candidates for your business. Our dedicated talent acquisition team will provide expert consultation and support throughout the entire recruitment process.
Let's Talk
Whatever resources you need, we have them, or we will find them!
We offer an extensive and diverse pool of talented professionals in all technologies and phases of IT projects.
Indicative roles: Project Managers, Business Analysts, Developers, Testers, DevOps, System Administrators, DBAs, Security Experts, Data Scientists and more
Indicative technologies: Java, .NET, NodeJS, RDBMS, NoSQL, Angular, React, Mainframe and more
Let's Talk
Our services
Outsourcing
Empower your projects with our exceptional individual resources. With availability within 2-6 weeks, we ensure timely access to the skilled professionals you need. At the same time, we emphasize the importance of client's full responsibility, allowing you to have complete control and accountability over the outcome. Experience the difference our resources can make in optimizing your project success.
Remote Scrum Team
Unleash the power of a complete team with our comprehensive services. Our highly skilled professionals are available to join your project within 2-8 weeks, ensuring swift integration and seamless collaboration. With shared responsibility, we foster a true partnership where success is a collective effort. As an added advantage, UpcoMinds' Scrum Master will guide and optimize the team's agile processes, delivering exceptional results. Use the strength of a unified team and elevate your projects to new heights.
Unleashing Technological Potential: Your Trusted Partner for IT Staffing
Why we stand out

Deep Understanding of technology. We are an IT House ourselves. Yes, we write code.

Talent pool of 20k+ IT professionals

250+ employees / 150 of them allocated to clients

Cutting-edge BI & AI recruitment tools

25+ years in ΙΤ sourcing industry

Strategically placed offices across Europe
Partnering for success
100+ companies trust us, including Fortune 500 companies
EU institutions and international organizations choose us
Clients in 20+ countries
We develop your journey to success
Let's Talk