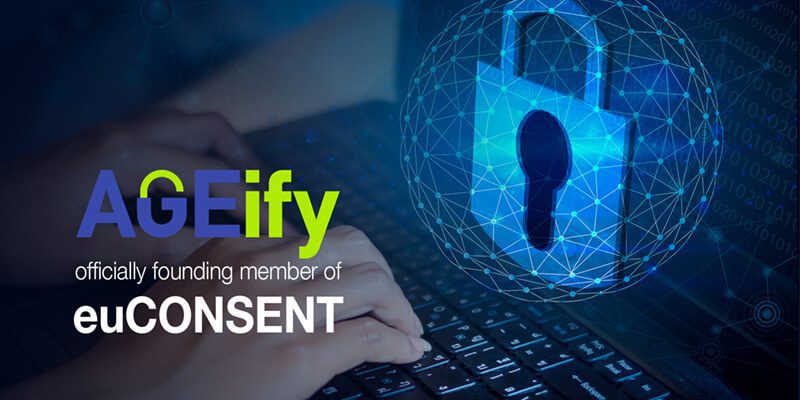 November 2022
UpcoMinds and AGEify contribute to children's online safety through euCONSENT
The euCONSENT project, which aims to create a safer digital world for children across the EU, has been completed by implementing electronic user identification. Children – under European law – have the right to participate in the Information Society, but their safety lies solely with the parents, while there should be the assistance of the legislation and the providers. In other words, the restrictions that have been legislated to protect children in the physical world should also apply to the digital world. Today, there is almost no meaningful control over the access of adult content (services and products) to the internet, only the user's own consent.
Through euCONSENT, extensions to the eIDAS (Electronic Identification, Authentication and Trust Services) infrastructure have been put into operation, which are necessary to achieve an open, secure, and certified network, allowing for cross-referencing of user age and parental consent, as well as interoperability between providers of respective solutions.
The network was designed, implemented and tested with the participation and assistance of children and parents from five European countries (Greece, Cyprus, England, Germany, Belgium), as well as the guidance of leading academics, NGOs, and innovative technology companies, including UpcoMinds.
UpcoMinds  had the role of project coordinator, which was successfully completed, while euCONSENT was also attended  by AGEify, an innovative spinoff of UpcoMinds that offers age verification solutions, which were tested by more than 2,000 parents and children in Europe. AGEify has already successfully participated in Technology Fairs in Europe and the USA and continues its contribution to a safer internet through synergies and European initiatives.
The first steps have already been taken and technology can now ensure that children can enjoy the good of the Information Society safely. It is now the turn of the institutions to legislate in this direction.